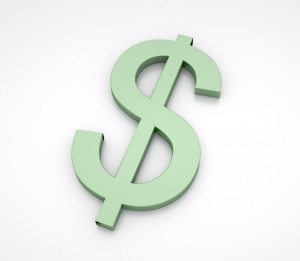 There is a cost to social media.
One of the biggest reasons that companies think they want to market via social media is that they think it's free. I mean, it's free to create a Twitter or Facebook page, right? It's free to answer a question on Quora. It's free to ask people to follow your blog or your RSS feed. It's free to post. So there's no cost to social media! Right?
Wrong.
There are several costs to consider:
There's the cost of time. "If you build it, they will come" only works in a Kevin Costner movie. You need to actively curate your social media. Post on Twitter and Facebook, monitor your brand sentiment across the Web, respond to people who take the time to respond to you – these all require an employee. In order to humanize your brand, you need a human. At least one, maybe more.
There's the cost of promotion. How will you get people to your page? How will you keep them there? Will you run contests? Will you have give aways? Not. Free.
There's the cost of gidgets and gadgets. Want to have that cool Facebook fan page? You'll need a design, good copy, a call to action and someone who knows FBML. So you'll need a designer, a copywriter and a programmer. Generally, they don't work for free.
There's the cost of INACTION. If you build a page, and don't curate it, people get wise to the fact that your brand isn't interested in a relationship with them. Sometimes, they'll just ignore your brand. Sometimes, they'll take over the conversation that you're ignoring. (A prime example of this is the "fake" BP page that Tweeted out very funny and clearly not BP-sanctioned posts about the oil spill.) Sometimes, they'll go to the extreme and turn on you and actively point out that you're a social media pariah. Sometimes, they'll be really extreme and hack your account. Do you want that to happen? I didn't think so.
So just remember, when starting a social media campaign, have a plan. Have someone who knows social media run the campaign. And have a clear goal for the campaign. Also, have a clear understanding of the true cost of social media.