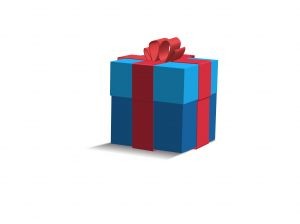 Social media is about giving
I read an article recently talking about how social media is about giving, not receiving. It really struck me as a great analogy, and one worthy of a blog post.
The book called it "reciprocity" – in a marketing sense, it means if you give something, you're likely to get something in return. Especially in sales. If you give your customers something of value to them, they are more likely to interact with you and even buy your product. Even better, they become someone that tells OTHER people to buy your product.
How do you start your morning with coworkers? I'm sure you say at least "hello" or "hi." After that, I'm sure you ask about each other's weekends, the kids, the dogs, whatever. All I know is this, if I saw you first thing in the morning before the coffee and you immediately launched into a project rundown or a Powerpoint presentation without so much as a "how de do?" to me first, I would immediately tune you out. I would also find you rude and be less inclined to put forth 100% effort with your projects than I would with another coworker who asked how I was and showed some interest in my life outside of the office.
It's the same way with social media. Why would you jump into a Tweet, or a Facebook post without so much as a "Hey, how's it going?" I know sometimes we all get tired of the repeated mundane posts about the fact that you just brushed your teeth, or you just got a donut, but a few personal updates – even when you're posting for a business – let people know that an actual human is behind the social media wheel.
What you don't want to do is post all the time about you, you and you. You have followers, friends, fans, etc. Ask about them. What do they want? What are their favorites? Maybe even ask them about a product or a service you offer – what constructive recommendations can they make so that you can improve things? Let them know when you hear their advice.
It doesn't always have to be about giving promotions or discounts to social media followers, though that certainly helps too.
Are you a social media giver, or a social media taker?