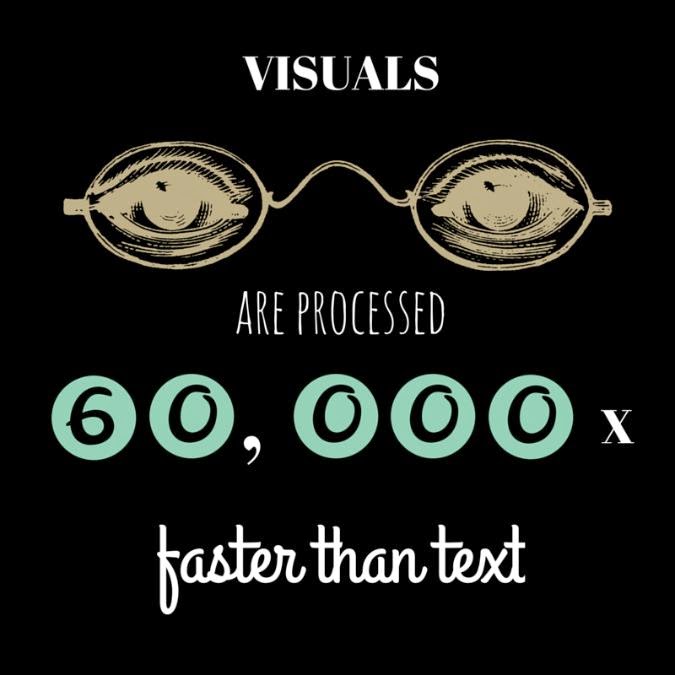 I've now worked in social media for two different companies with the same exact problem. How do you crank out a visual for each social media post, while maintaining the integrity of your visual brand?
The answer?
You need to either create (or adapt an existing) brand guidelines document that specifically addresses the unique needs of social media.
What are those unique needs?
Visuals are processed 60,000x faster than text – and data shows that posts with some kind of visual (image, video, etc.) will perform 30% better than those without (at least!)
(This is an excerpt from a previously written LinkedIn Publisher post. Read the full post on LinkedIn)